Home Temple
By Jodie Lyn-Kee-Chow
I've just returned from my fourth trip to China. Five days in Hangzhou, near Shanghai. I was there for an assignment to give a lecture on artist's manuscripts, on the topic, "Art. Letter Home".
"Home" is a complex term for me.
It is comfortable, familiar, yet transient, and of many parts. Home is where my story settles. It is the sum of the DNA housed in my own body, my temple. It is the gestalt of such migrations and the unions that existed before me. Most of my life I've been trying to find this home, this ancestral place I never knew, this temple.
Have you ever had a moment where the hair on your body raised up? As if the blood in your veins responded magnetically to the oxygen you've inhaled in that place? Have you ever been in the place where your ancestors stood and toiled?
In 2009 I found myself in such a place on a trip to Beijing for ten days to focus on art. There I was, the first of my immediate family to go to China. Due to some family discord after I was born and no deep interest of anyone else in my family to go. I was the fortunate one, I guess, alone to discover what was the missing link of my family name.
The second time I visited China for almost five months, hoping to find an answer, I did an artist residency near Beijing, going back and forth between there and Shenzhen. Unsure if I should take a job or return home. My soul was searching.
I arrived in Guangzhou with two days worth of clothes and stayed with a friend for a week. We attended a performance art festival where I was allowed to perform outside the official venue. I did a durational work about the migration of the Hakka Chinese men based on what I found on Wikipedia of Chinese Jamaicans. In the performance, I filled a traditional Hakka farmer's straw hat with Mandarin oranges and proceeded to give them out to the local people in the village. I then walked to the Canal and orated the story of the three major voyages while dropping three paper boats.
There were three major voyages.
On my last day in Shenzhen, I found myself traveling on the back of a moped with a Chinese stranger taking me to the Hakka Museum, only to find it closed upon arrival.
I left there sad, wondering if I'd ever get close to finding anything about my great grandfather's name and my jia pu, the Chinese version of a family tree.
Days before, on a beach in Hong Kong, I stepped into the water imagining my ancestor crossing the South China Sea heading west to the Caribbean. I recorded a video of my feet.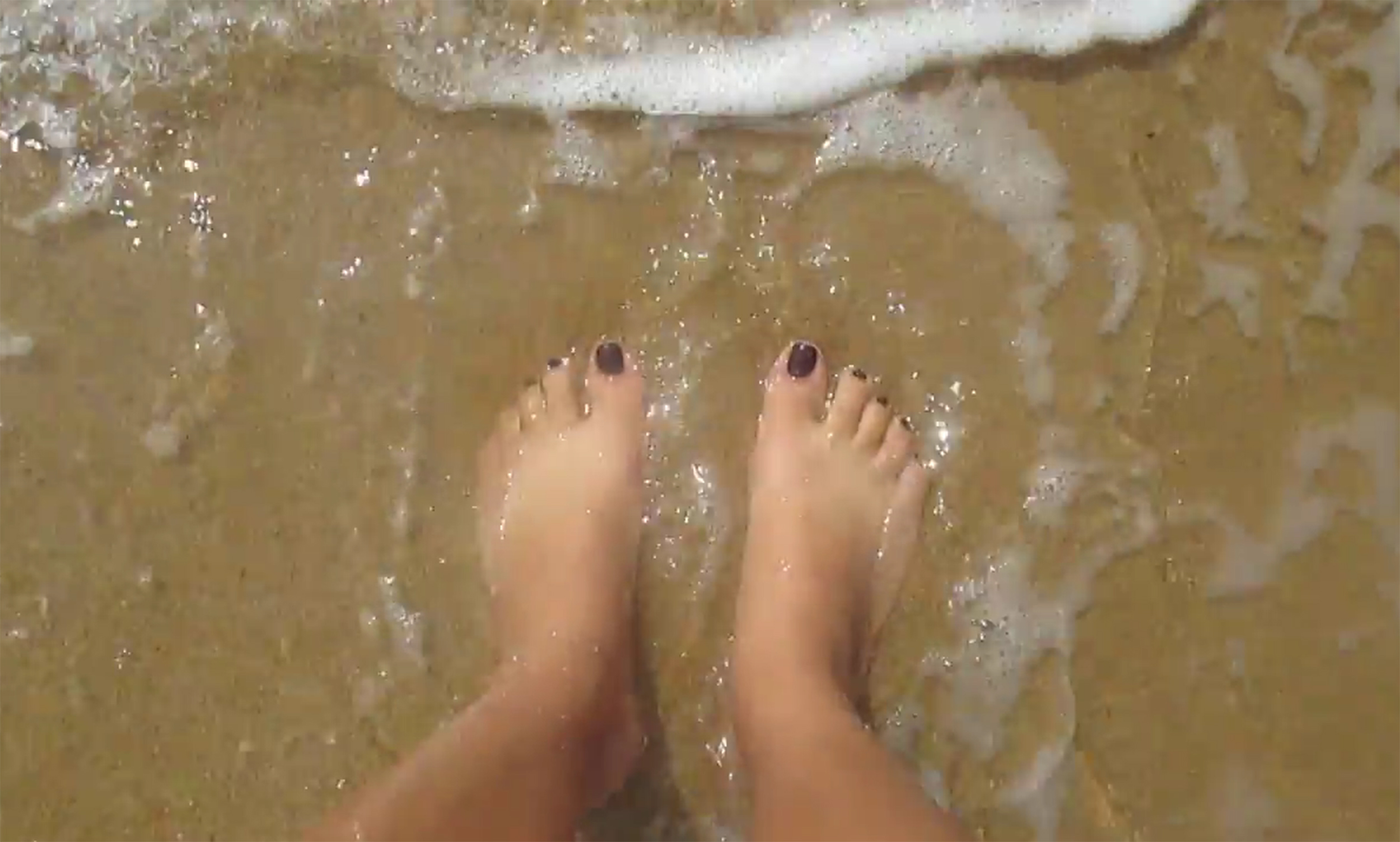 Two years later, I found myself at my job watching that video, reminiscing. Two minutes later I was invited to present another performance at the same festival in Guangzhou. A distant relative told me this was close to where our ancestors were from.
I expanded on this same performance I made two years earlier about the Chinese men risking their lives to come to the west, never to return. The Chinese authorities were threatening to shut down our festival due to the amount of liberty and free speech the foreign performers had and its impending influence on the Chinese public. The show went on.
Home was a matter of circumstance.
I performed on the last day of the festival about the voyages using an aquarium, water, fish, paper boats, my voice and my body. The main action was moving the aquarium on wheels while repeatedly ducking my head under water. Gasping for breath from one end of the gallery to the next. The fish were in motion like the ocean. I broke the aquarium with the full force of my body. Water and glass was everywhere. So were the paper boats and the fish.
I put the fish in a clean, full fishbowl.
After further confirmation on the whereabouts of our family village, I made sure to visit that place on the last day of my Guangzhou trip.
With no actual address for where this village was, I checked out of the hotel and departed a few hours away by train to meet my friend in Shenzhen, Paula.
That place was somewhere in Bao' an District, in northern Shenzhen.
With this abstract sense of where we were going, we found ourselves in the vicinity of Bao' an but there were no signs of a village.
All that was there was a humongous highway with no people living there. Disappointed about this vague sense of where we were going I saw a sign for Guanlan Original Printmaking Base (Dashuitian, Niuhu), so I asked Paula to exit there.
We explored this art village of ancient looking architecture with printmaking studios and gift shops in each housing unit. We turned the corner and there it was, the most beautiful place to me in China. Entering the grounds was like walking as royalty toward a palace. A lotus pond was on our left. Sunflower fields were on our right. The hairs on my skin stood up. My heart fluttered.
Moments later, we found the Hakka village. We saw a sign, the wall plaque telling us about the voyages of the men who sailed to Panama like my ancestors/grandfather did.
We were in the right place!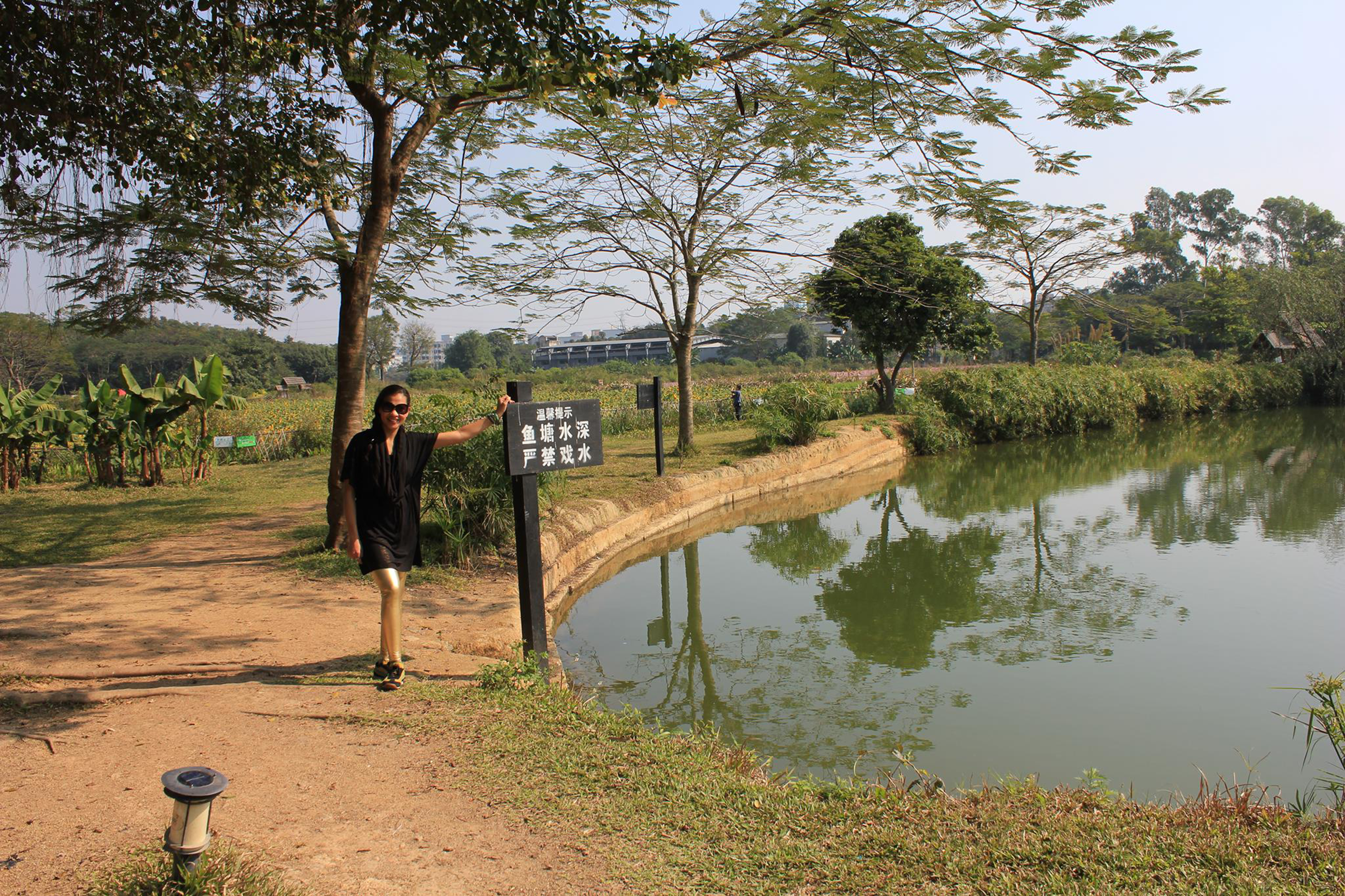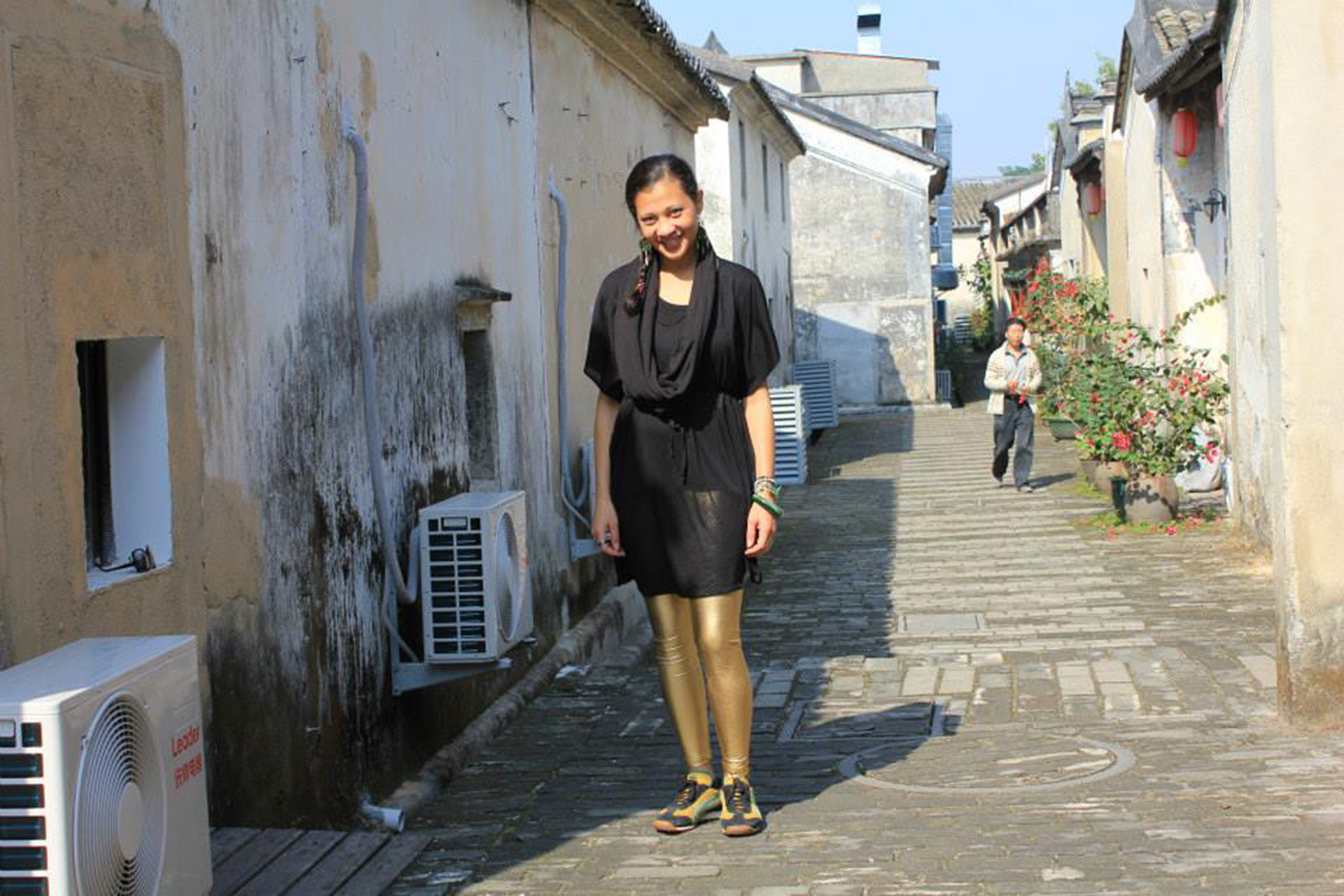 If you know the story of the jia pus they have no mention of women's names.
We went to the temple of my surname, Ling/ Lyn. On the jia pu was my great grandfather's name and next to it the logged notes of the temple's caretakers, likely family members.
No one else was there. Just two women. One was home, the other a guest. I was the only Hakka there. The word "Hakka" means "gypsy", "migrant", "settler" or of "guest family". The temple we found was my Chinese home.
Here she was my guest.